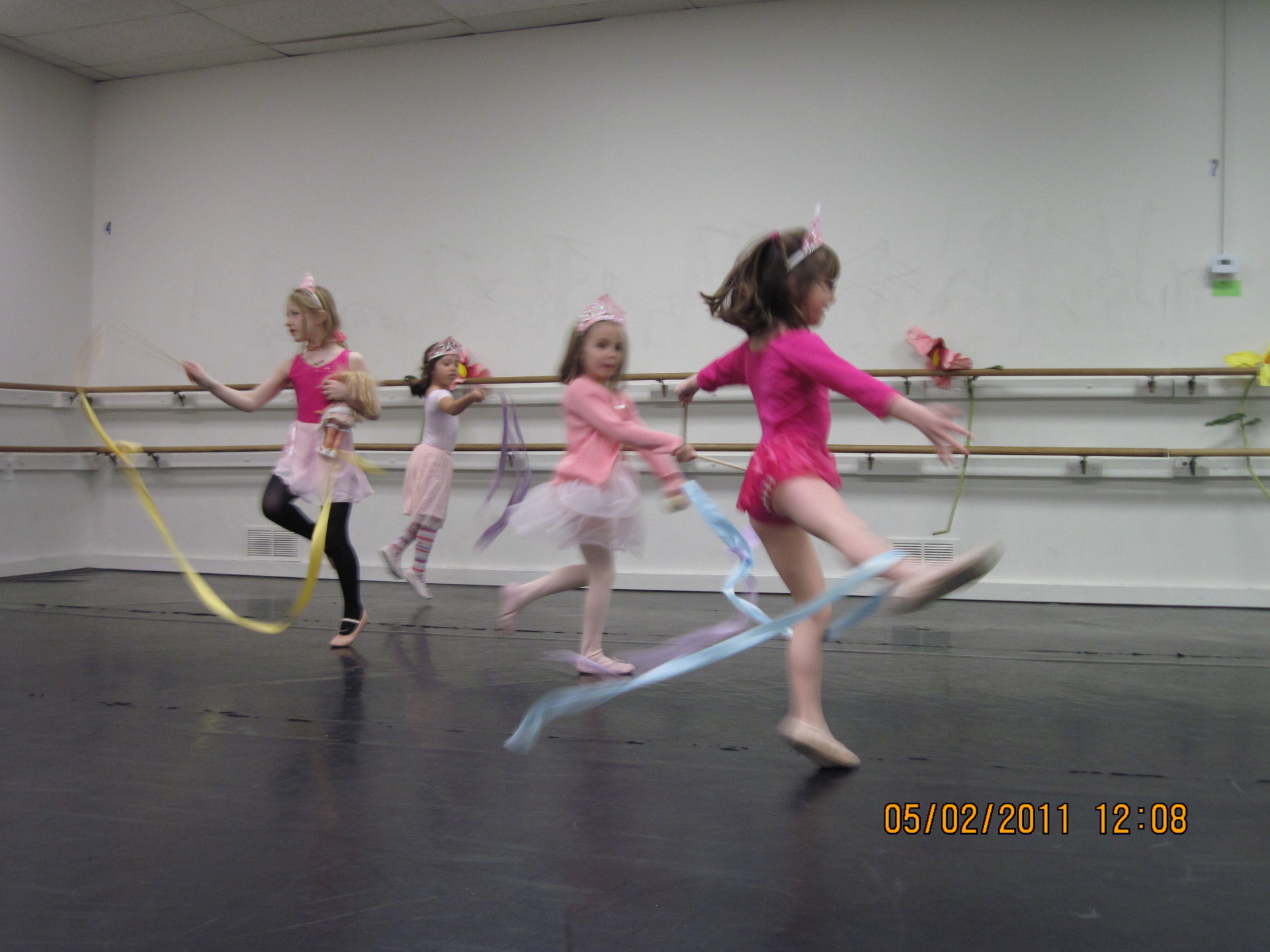 Creative Dance FUN-damentals
These classes explore the fundamental basics of dance including: coordination, rhythm, timing, musicality, space, kinesthetic awareness and body orientation. The curriculum is theme-based and incorporates many props to inspire the imagination of young dancers. Children ages 3-5  learn the magic of dance through: ribbons, tambourines, scarves, bean bags, umbrellas, flowers, hula hoops, etc. 

Ballet Levels

These classes provide the technical basics of ballet movement. We offer classes from Beginning level up through Advanced Ballet. Students are grouped by age and ability. Classes progress in strength, flexibility, step knowledge, and vocabulary usage.   Correct French  ballet terms are used by the teachers. Each child is encouraged to progress at their own pace.  Barre exercises increase gradually in difficulty and endurance. Center work adds jumps, turns, and connecting movements to transform simple exercises into dance. Proper body alignment is coordinated with graceful arm and head movements to attain the esthetic beauty of ballet. Poise, posture, and self-confidence develop as the student advances through the beginning and intermediate levels, culminating in the polished performance of an advanced dancer. Ballet teaches self-discipline, determination, concentration, and problem solving skills.  

Pointe Levels

Pointe work is for students committed to the serious study of ballet. These classes are devoted exclusively to the technique of performing ballet movements on pointe properly and safely. Dancers must undergo a pointe evaluation from an instructor and be at least 11 years old before getting permission to dance on pointe. Students accepted to begin pre-pointe work must demonstrate adequate muscle strength, body placement, strong feet and ankles. This ballet form is very physically demanding. Students must demonstrate dedication, hard work, and a willingness to take class at least twice a week.

Jazz Levels

Dancers ages 7 and up are introduced to the "Melting Pot" of the American Dance scene. Four Jazz levels are offered from beginners to advanced. Jazz is constantly evolving as music evolves. Students learn a variety of Jazz inspired styles including: Broadway, Lyrical, Poms, and Pop Cultural styles.  Ballet technique is critical for jazz turns and leaps. All jazz students are encouraged to study Ballet along side their jazz studies. Ballet classes are not mandatory, however students with Ballet training will excel faster in Jazz. Technique and fun choreography is taught in every class. Flexibility will be increased!

Hip Hop Levels

Dancers 6 years old and up can learn this fun exciting style! Levels are beginner to advance. Hip Hop is wonderful for new dancers! It teaches rythm and coordination. Classes focus on body strengthening exercises and on basic "break dancing" techniques. Our hip-hop music is upbeat and positive. Each class dancers learn fun original choreography. Hip Hop is constantly evolving with music and culture.Our Hip Hop instructors care about students and the positive influence dance has on their lives. Music and Movements are positive and uplifting! There are several styles and classifications of Hip Hop. Our main focus of style is "Pop Culture" Hip Hop. Students also learn "House styles," "Old-school," and "RB" Hip Hop styles.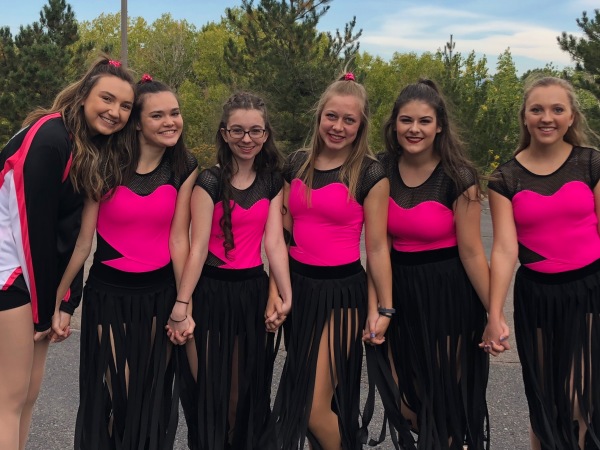 Company Outreach Squad

Only our high-level dancers are invited to join this Performing Company.This class focuses on performing and learning a variety of choreographed pieces. Our Company dancers perform localy at Elementary Schools and Community Events. Company Dancers must be trained in ballet, jazz,and contemporary styles of dance. Company Dancers represent the studio and travel to local performing events in the community.